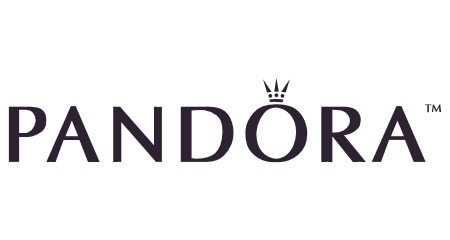 Key Responsibilities:
The Assistant Store Manager assists the Store Manager In motivating and inspiring their team to achieve store productivity goals, daily store operations, consistency and compliance of programs and processes. Ensure promotions are executed with accuracy, excellence and merchandise to the company standards working with in the timeline and meeting the mandated deadlines. Contribute to the analysis of week to date, period to date, and year to date sales, and the development of action plans to drive top line sales.
Other responsibilities include managing aspects of the store's inventory including but not limited to store and customer repairs, receiving, and replenishing. Managing payroll budgets to ensure the store's contribution is on target, provide excellent customer experiences meeting all company standards and expectations. Fostering the individual and collective skills of the team for effective utilization.
GENERAL ACCOUNTABILITY:
Responsible & Accountable for:
Assists Store Manager in responsibilities for the store.
Regularly communicates with the Store Manager to discuss strengths, opportunities, and trends in business.
Assist Store Manager in identifying training needs and providing ongoing training opportunities to the team as needed.
Demonstrates desired behaviors for staff including driving sales, handling difficult and/or complicated sales, cash management, inventory, and follow-up with customers.
Assists Store Manager with providing a strong leadership presence and control in store while ensuring that all customer experience receive good service and quality merchandise.
Utilizes company tools to evaluate opportunities and develops action plans to improve performance.
Leverages individual staff strengths and creates developmental plans to prepare all level positions for future growth within the organization.
Assists in recruiting, hiring and retention of quality Sales Lead and Staff.
Assists Store Manager in delivering consistent, in the moment, coaching and feedback.
Ensures company standards are met for store and associate appearance and dress code is adhered to at all times.
Prioritizes, plans, and adjusts schedules as necessary to maximize sales.
Plans, coordinates, and executes all Merchandise Calendar direction, campaigns, and sales promotions in a timely manner.
Ensures all pricing, signage, and displays are correct and maintained.
Enforces all company policies and procedures, including health, safety, and security.
Performs all duties as directed by supervisors.
The Assistant Managers authority and where it lies:
Train newly hired sales team members
Oversee merchandising of the stores according to Visual Standards
Oversee daily operations
Provide excellent customer service
The position requires strong skills in the following areas:
Sales Generation
Time Management
Training and development
Leadership
Team building skills
Organization skills
Verbal and written communication skills
Analysis
Planning & Problem Solving
resourcefulness
SCOPE OF WORK
This position reports directly to District Manager/and or Store Manager
The incumbent is responsible for the effective management of:
Generation of Sales & KPI Results
Delivering excellent Customer experience
Overseeing Visual Merchandising
Overseeing Inventory
Recruiting, Hiring and Retention of employees
Coaching and developing sales team to be working at optimal metrics
All Company program strained effectively and running efficiently
Reporting directly to the District Manager/ and or Store Manager, the incumbent in this position will be responsible for the following:
Managing all aspects of the store daily operations
Partnering with Store Manager for delivery of a consistent and positive customer service experience in order to grow top line sales
Ensuring the store is following the merchandising directions and operational activities; coach and lead compliance with all company policies, procedures and directives.
Building, developing successful store teams through consistent leadership, clear communication.
Promoting key metrics (KPI, UPT, ADS &AUR) with the Store Manager on a daily basis to drive top line sales.
Supporting and leading store to deliver sales targets and KPI growth through sales programs
Identifying opportunities and missed opportunities at store location.
Executing all company/store initiatives according to established timelines deadlines and standards while striving for operational excellence.
Merchandising and Maintaining visual effectively to Franchisors company standards
Maintaining a strong and genuine customer focus, providing excellent customer experiences meeting Franchisors company standards