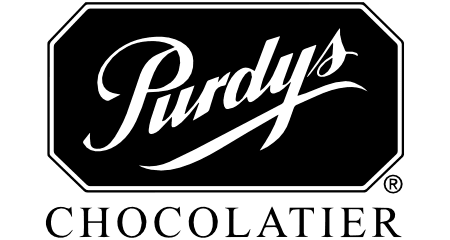 Are you ready for a taste of the one of Canada's Top Employers?
Purdys Chocolatier is delighted to have been voted by our employees as one of the Canada's Best Employers. This esteemed award is a testament to the rich texture of our history and our more than 100 years of dedication to quality, trust, tradition, and innovation.
The Purdys difference is that we truly recognize the value of our people. We reward you with competitive compensation, recognition for your achievements, opportunities for ongoing training to grow professionally and personally, delicious perks, and much, much more.
Do you love chocolates, have a passion for selling, and are looking to further expand your career in retail?
Our Shop at Mayfair Shopping Centre is looking for a Team Lead to assist with leading them towards success!
This leadership position reports to the Management of the shop. This position works with the Management team to ensure all functions relating to merchandising, customer service, and general shop operations are performed efficiently and to the policies and guidelines of Purdys Chocolatier. This role may encompass providing day-to-day direction to staff, however, will not be responsible for hiring or discipline of staff.
Your success will come from your ability to engage with customers, drive sales, and work in a team environment.
We are looking for a Team Lead who is:
Positive, willing to learn, able to embrace new challenges
Self-motivated, driven for results
Passionate about chocolate
Enthusiastic about selling a quality product
Dedicated to providing a great customer experience
Energetic and enjoy meeting new people
Excited about building a career in retail and growing within Purdys
All candidates must have flexibility to work all types of shifts (opening, closing and weekends) during mall hours. Weekly hours are estimated to be 24 hours per week.
Leadership experience in a fast-paced retail/hospitality industry is necessary for success in this role.
Purdys Chocolatier recognizes the value of skills and knowledge gained outside of formal education and paid employment. Applicants who present an equivalent combination of qualifications and experience will be considered and are encouraged to apply. We thank all applicants for their interest in Purdys Chocolatier, but due to the volume of applications received, we are only able to contact those applicants who have been selected for an interview. No phone calls please.
Purdys Chocolatier is committed to offering reasonable accommodations to job applicants with disabilities. If you need assistance or an accommodation due to a disability, please contact us via email at [email protected]