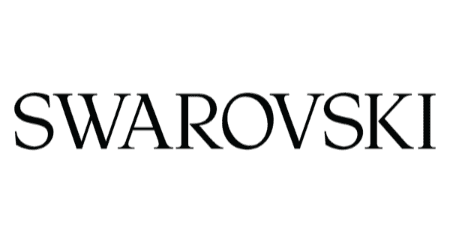 WHAT YOU CAN EXPECT
You will work in a fascinating field, as part of a motivated, dynamic team, within the world of fashion, jewelry and accessories and will be advising our customers competently with charm and humor.
GENERAL RESPONSIBILITIES
• Oversees retail store operations to company standards; ensuring effective implementation and maintenance of programs as well as meeting financial and operational objectives.
• Ensures Sales, Units Per Transaction, Dollars Per Transaction, Swarovski Crystal Society Memberships, and Financial Goals are achieved. • Responsible for generating 20% of the Store's Sales.
• Maintains store cash handling records, reports and opening and closing procedures.
• Reviews merchandise orders and inventory levels for accuracy and consistency.
• Implements inventory procedures and inventory control program.
• Maintains allocated budget within the store.
• Demonstrates/Sells products to customers, explaining benefits, features, prices, quality, value and other information, builds the business through outstanding customer service.
• Ensures visual standards are appropriate and support the brand image.
• Merchandises displays to Plan-O-Gram and to accentuate products.
• Notifies supervisor of competitive activities. • Develops information on retail customers to enhance sales; maintains customer log.
• Plans, coordinates and sets-up for special events and promotions.
• Maintains communication with Supervisors regarding retail sell through, activity recommendations to increase sales/inventory and accommodate retailer issues.
SUPERVISORY RESPONSIBILITIES
• Administers Performance Management programs.
• Participates in staffing decisions including employment, discipline, training, assignment and termination.
• Creates a productive work environment through consistent coaching and training of the Sales Consultants.
• Ensures that all practices meet applicable legal requirements, policies and procedures.
• Evaluates daily operations on an ongoing basis and makes recommendations/initiates action to enhance productivity, efficiency, effectiveness and profitability.
• Creates a Selling Culture in the Store, ensures Associates are trained in the "Swarovski Experience" Training Program and other Selling techniques.
WHAT WE EXPECT
As an ideal candidate you will be a strong, expressive personality with a stylistically appropriate and professional manner.
Requirements
• Bachelor's degree (B. A.) from four-year college or university preferred, and three to five years related experience and/or training; or equivalent combination of education and experience.
• Must have knowledge of retail selling environment, high fashion industry, effective oral and written communications, presentation skills, motivating others, and managing accountability.
• Retail sales experience in a luxury-branded environment.
WHAT WE OFFER
• Be a key part of a global world-class luxury brand.
• Work in a 125-year-old family run organization that feels local but has dynamic global reach.
• Come sparkle in one of our many world-wide businesses housed here in Canada.
• Experience a strong sense of belonging as we proudly work together.
• Whether you are just beginning or celebrating an existing career, we invite you to make your own mark on Swarovski's rich history.
Swarovski Canada Limited supports the full inclusion of persons with Disabilities as set out in the Human Rights Code and the Disabilities Act of Accessibility for Ontarians Disability Act (AODA), AMA – Accessibility Manitobans Act and the DPC Disabled Persons Commissions Act. Disability related accommodation is made available on request. Please advise us if you have any questions or should you require our materials in an alternate format by contacting us at [email protected]. Swarovski Canada Limited appuie l'inclusion complète des personnes handicapées, tel que prévu dans le Code des droits de la personne de l'Ontario et la Loi de 2005 sur l'accessibilité pour les personnes handicapées de l'Ontario, la Loi sur l'accessibilité pour les Manitobains et la Disabled Persons Commission Act de la Nouvelle-Écosse. Mesures d'adaptation disponibles sur demande. Si vous avez des questions ou besoin de matériel adapté, veuillez communiquer avec nous, à [email protected]. Relevant for Canada only: Nova Scotia – Disabled Persons Commissions Act (DPC) Manitoba – Accessibility Manitobans Act (AMA) Ontario – Accessibility for Ontarians Disability Act (AODA) Swarovski Canada Limited supports the full inclusion of persons with Disabilities as set out in the Ontario Human Rights Code and the Accessibility for Ontarians Disability Act (AODA). Disability related accommodation is made available on request. Please advise us if you have any questions or should you require our materials in an alternate format