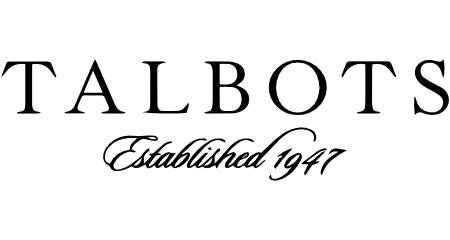 Part Time Sales Associate
The Talbots Sales Associate provides an exceptional selling and customer service experience that promotes the product and supports the brand. Sales Associates must demonstrate selling competence, styling expertise and possess a love of fashion. Sales Associates are accountable for achieving productivity goals by using product knowledge using selling tools and available resources.
REQUIREMENTS:
Possess a strong drive, ambition, and passion for overall sales achievement and provide an exceptional brand experience.
Communicate professionally and in a timely manner with customers, associates and corporate partners.
Maximize individual performance by accepting direction, coaching and feedback.
Participate in learning opportunities and store meetings.
Complete projects as assigned including stock assignments and keeping the selling floor to standard.
PRINCIPAL ACCOUNTABILITIES:
Sales and Service:
Demonstrate a high level of selling and customer service skills to achieve sales.
Use Company tools to develop strong selling skills and reinforce the brand vision.
Achieve sales and service metrics in key measureable areas including: UPTs, DPTs, emails, Talbots Classic Awards and customer conversion.
Service multiple customers at a time, multi-task and/or handle projects simultaneously.
Building Clientele:
Take an active role in assisting the management team to build store business.
Ensure exceptional selling interactions that guarantee meaningful experiences and build brand relationships.
Support all service enhancers to build strong relationships, including active use of Personal Business Binder and Style by Design Program.
Fashion Awareness:
Maintain professional appearance that reflects the brand image.
Aware of fashion trends, particularly the brand vision for each new delivery.
Seek information about all new arrivals, including product knowledge about fit, color, fashion, etc.
Use product knowledge and fashion expertise to create outfits for customers and suggest items to match their needs.
QUALIFICATIONS:
High School Degree
Specialty retailing experience preferred
Outstanding sales results and record / track record required.
Work a flexible schedule including nights, weekends, and holidays.
Requires ability to move about in a store including standing, walking, kneeling, stooping, climbing ladders, using stairs, carrying, bending, stretching, twisting, or reaching out with the body, arms, or legs, pulling and lifting objects up to 25 pounds. Sometimes these movements are made quickly and repeatedly.
Operating computer systems with intermediate computer and keyboarding skills.
Note: This position description is intended to describe the general nature of work being performed by associates assigned to this job. It is not intended to be inclusive of all duties and responsibilities and is subject to change.