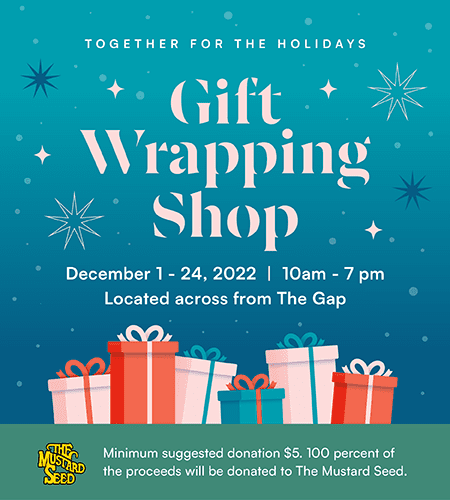 Date
Dec 01 - 24 2022
Expired!
Gift Wrapping Shop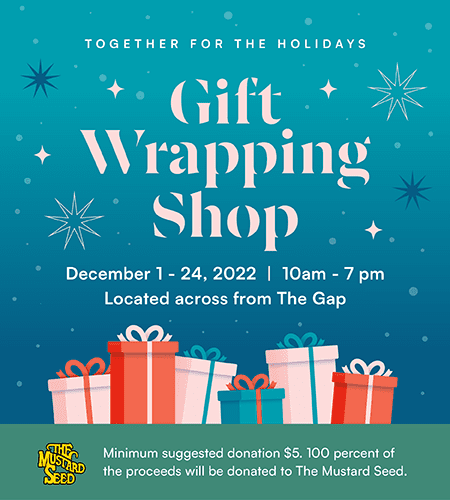 December 1-24, 2022 | 10am – 7pm
Located across from The Gap
By donation to the Mustard Seed
Available to customers who have made their purchases from retailers within Mayfair Shopping Centre.
Every donation helps reduce poverty in our community.
Minimum suggested donation $5.
100% of the proceeds will be donated to The Mustard Seed.
Thank you for your support and Happy Holidays!